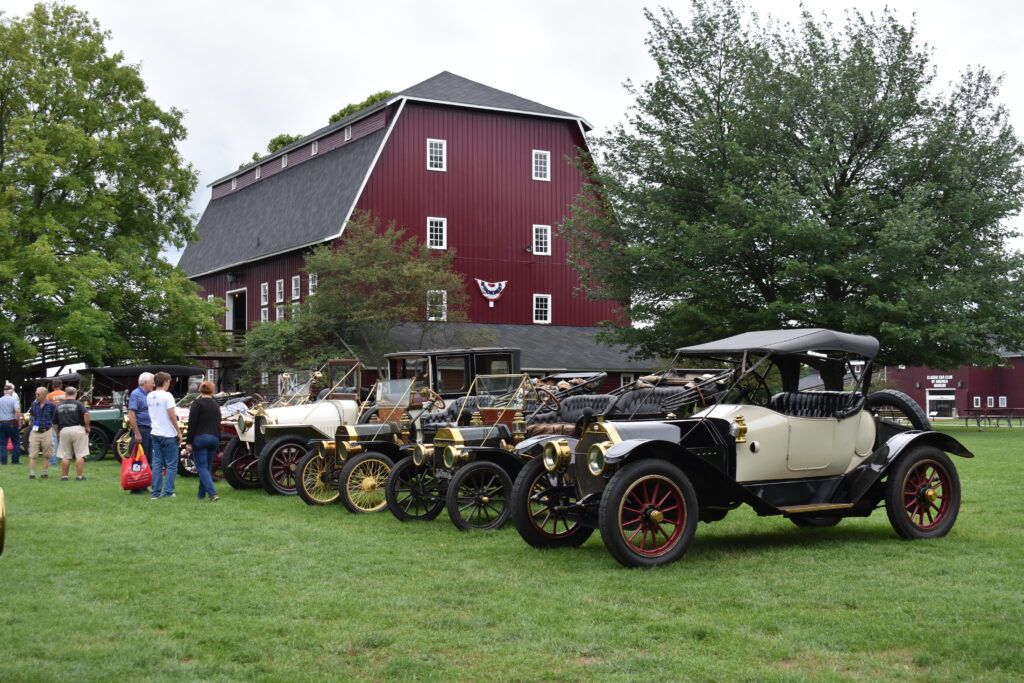 The Museum of the Horseless Carriage's mission is to engage, advance, support, promote, and administer charitable and educational activities, causes, and projects of every kind and nature whatsoever…with the object of preserving the history and artifacts pertaining to the Brass Era automobile (pre-1916) by operating a museum and providing education opportunities for the general public.
The period before 1916 saw an amazing transformation in independent transportation and technological advancements. This period is not emphasized enough in museums or illustrated adequately in school history courses. The world's history and culture were profoundly impacted by the early development of the horseless carriage and the pioneers who made it happen.
There are many of us within the Brass Era hobby who love these cars, are dedicated to preserving them and believe this gap in the public's understanding can be rectified. In order to do this a separate 501(c)3 corporation called The Museum of the Horseless Carriage at the Gilmore Car Museum.
Locating the Museum of the Horseless Carriage at the Gilmore Car Museum creates the perfect partnership. Alignment of mission between our entities, central location in the United States, and the fact that the Gilmore is the largest auto museum in North America make it the perfect place. The Museum of the Horseless Carriage will join the CCCA museum, the Pierce Arrow Museum, the H.H. Franklin Collection, the Model A Museum, the Cadillac-LaSalle club Museum, The Lincoln Motor Car Museum, and other future museums like the muscle car museum on the large 90 manicured acres of beautiful barns and buildings. There are also almost 3 miles of private roads for driving the antique cars and hosting shows and events.
The Museum of the Horseless Carriage will be open at its temporary location in the Steam Barn on the Gilmore campus until the capital campaign is completed and the new stand alone museum building is completed. The new building is targeted to be opened in 2024.
Pillars of the Museum
Preserve
The museum will preserve Brass Era (pre-1916) autos and artifacts for all generations and future generations to see and experience to make the brass era come to life.
Educate
The museum will help to educate members and the public about the amazing change in technology and culture during this time through both the exhibit and live events/activities.
Support the Hobby
The museum will support the Brass Era (pre-1916) hobby through raising awareness and events to support the preservation and use of these amazing automobiles.